In order to make it easier for you to understand the distribution of your account assets, we will introduce you to the「Overview」page. The「Overview」includes three major accounts:「Funding Account」,「Trading Account」, and「BigONE earn」, among which「Trading account」Also includes「Spot account」,「Margin account」,「Fiat account」and「Futures account」.
1. Go to BigONE official website ( https://www.bigone.com ), log in to your account, click「Assets」 in the upper right corner, and select「Overview」.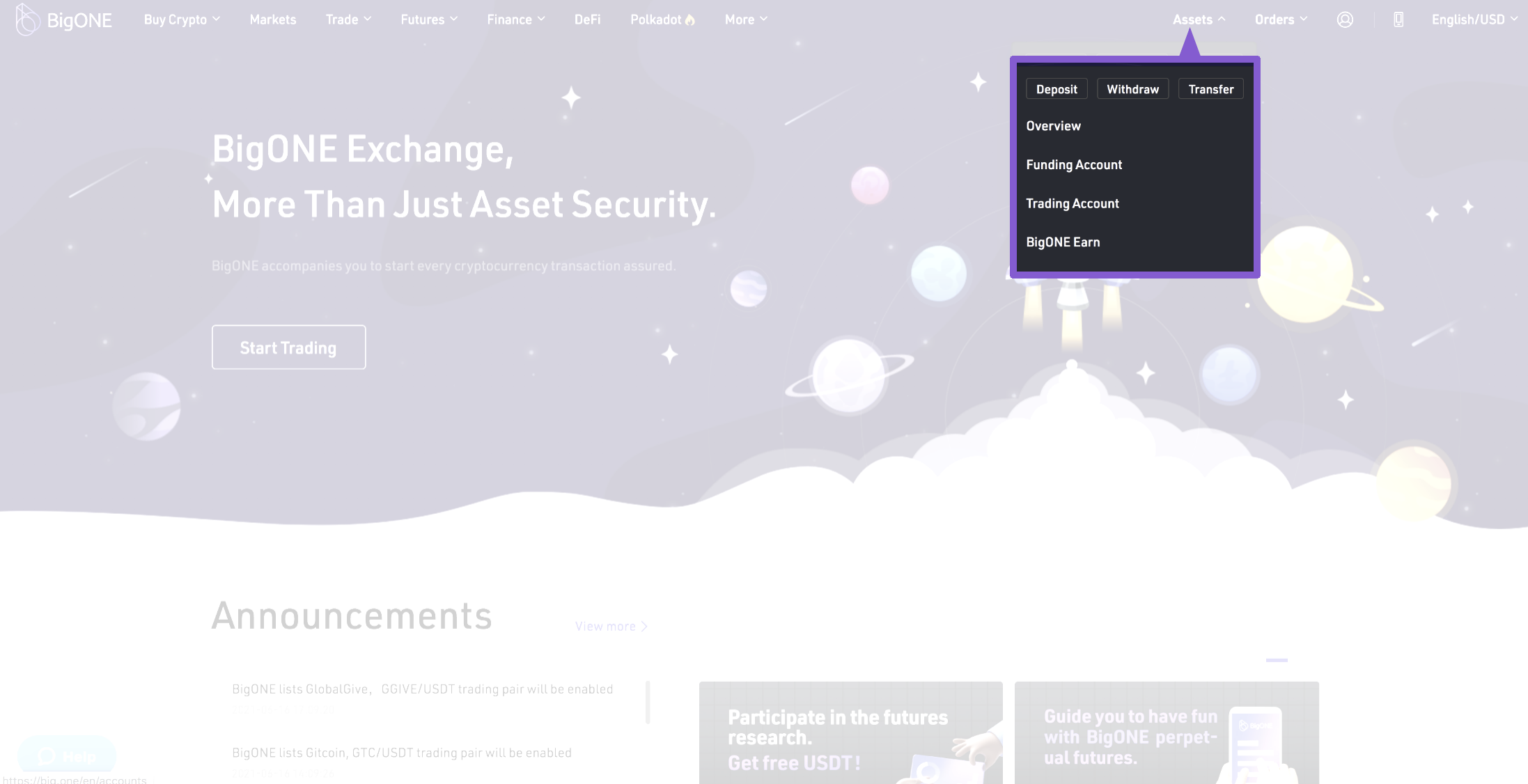 2. The「Overview」page: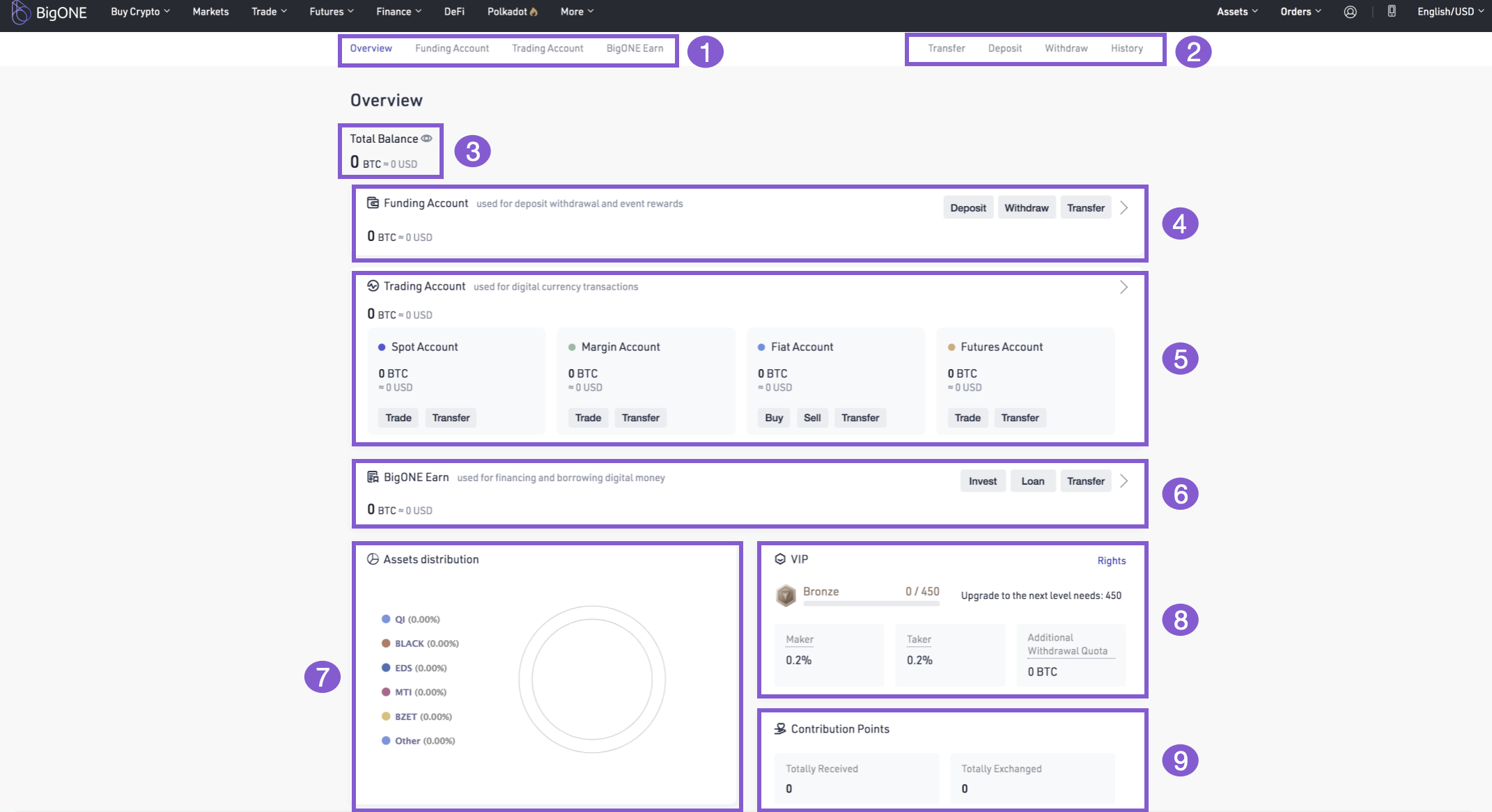 Assets menu tap.

Quick access to Transfer, Deposit, Withdrawal and Transaction History.

Account total balance in BTC. It also shows the estimated value in the fiat currency of your choice (USD by default).

Funding account display

Trading account display

BigONE Earn display

Assets distribution chart

VIP membership level

Contribution value
3. Transfer function: On the「Transfer」function page, you can transfer funds between accounts;
Click「Transfer」.
The transfer window pops up, select the transfer account, and click「Transfer now」.
「Reminder」
Currently only supports transfers between capital accounts, spot accounts, margin accounts, and BigONE Earn;

In a margin account, the same currency can be transferred internally;

Transfers between other accounts will be available soon.
4. The「Deposit function」;
Click「Deposit 」
On the Deposit page, you can query crypto asset deposit records, withdrawal records, transfer records and other records, and you can select the query time and data export;
「Conclusion」
「Overview」contains many shortcut keys, such as 「Transaction」, 「Buy」, 「Sell」, 「Investment」, 「Loan」, etc. Clicking on each shortcut key will directly jump to the corresponding function page making it easier for users.