Step 1. Log into BigONE and go to "Exchange.
Step 2. The red text on the "ORDER BOOK" is Long; the green text is Short.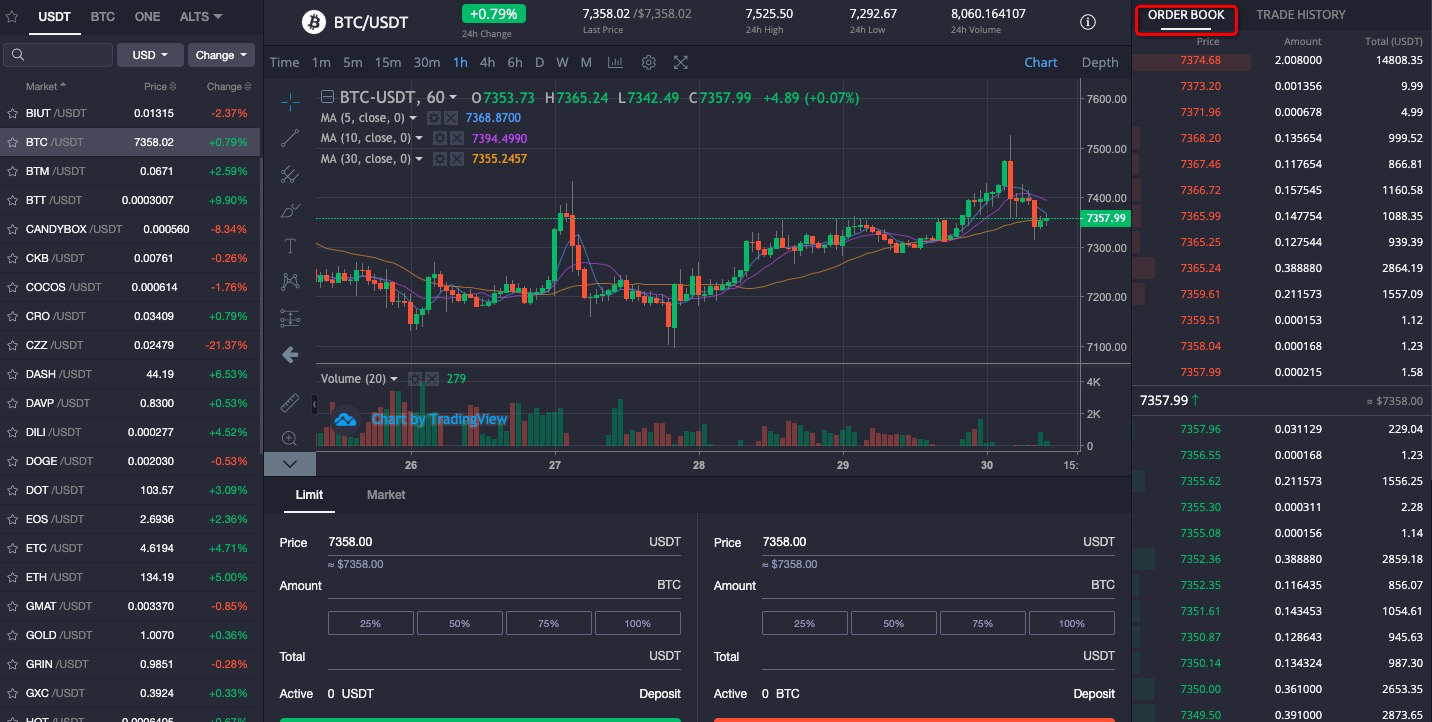 Step 3. Select Limit or Market.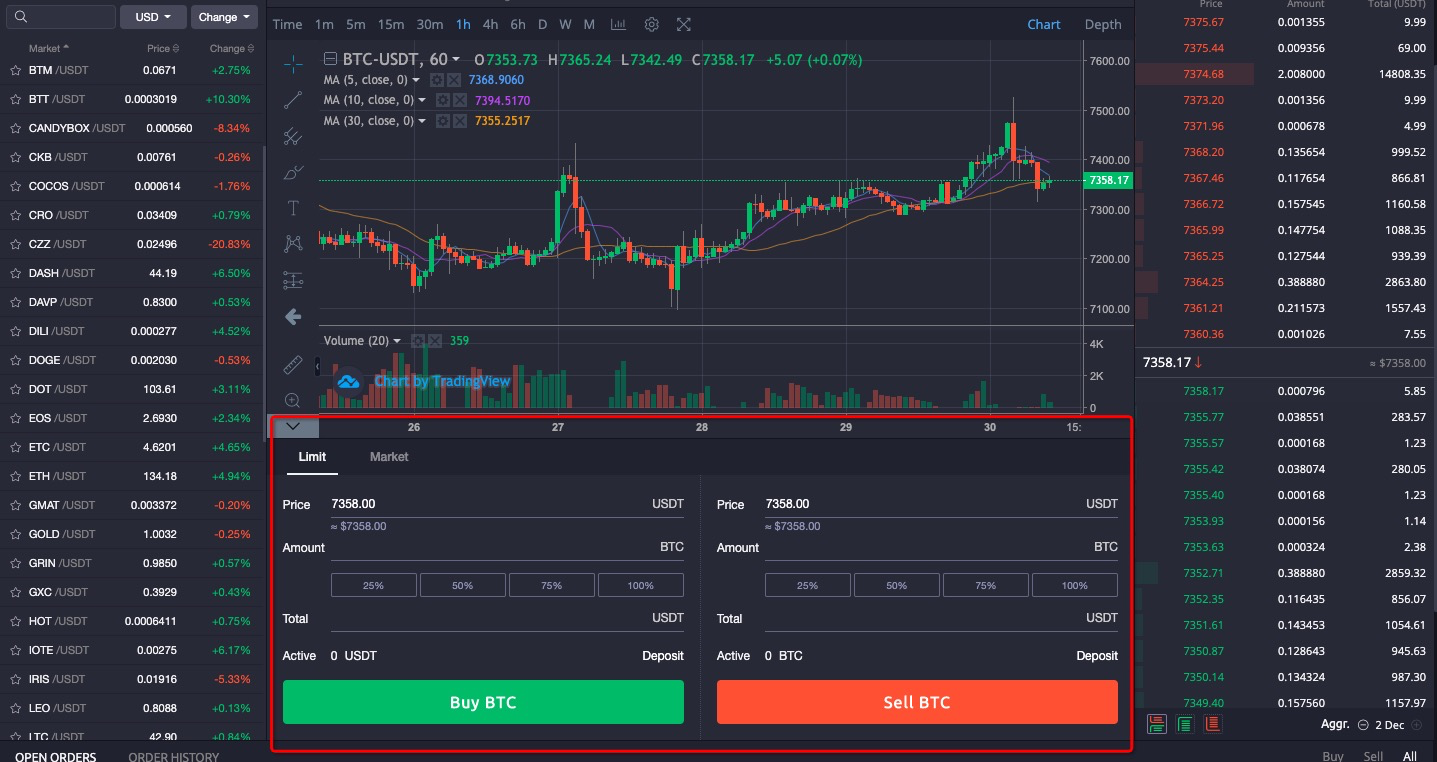 Step 4. Placed orders will be displayed in "OPEN ORDERS".
You can check your orders history in "ORDER HISTORY"