1. Download and install Google Authenticator on your phone;
For iOS users, search for "Google Authenticator" in the App Store and download at: Please click here
For Android users, search for "Google Authenticator" in the Google Play Store and download at: Please click here.
2. Open BigONE Google two-step verification operation manual;
1. Go to the BigONE official website (https://www.bigonechina.com/en), log in to your account, click on "Personal Center" in the upper right corner, and select "Account Security";
2. On the Account security page, select "Google Authentication" and click "Set";
3. Jump to the 2-Factor Authentication page, open your Google Authenticator, select "Scan QR code" or "Enter a setup key", scan the QR code of "Step 2" or select "Step 3" to enter the secret key to complete the authentication;
Google Authenticator Page Explanation:
(1) Edit or Export Accounts
(2) Update the Countdown
(3) Verification Code Display
(4) Add Verification Code
Reminder:
Write down the secret key in "Step 3" and keep it in a safe place;
It may take up to 7 business days if you try to restore 2FA without this key (e.g. your phone got lost or erased).
4. Click on "Verification Code", receive and enter;
5. Enter the Google Authentication Code and click "Enable";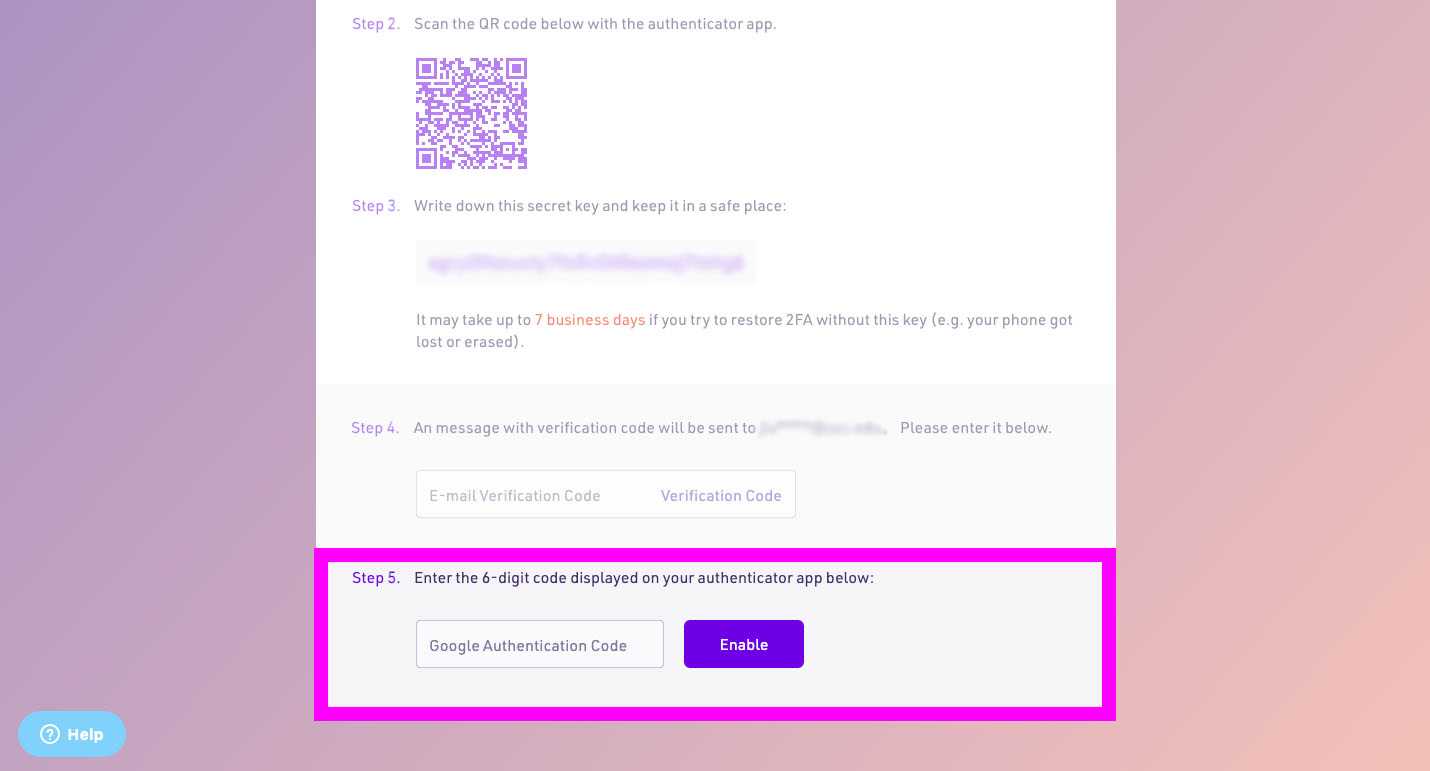 6. Google 2-Factor Authentication complete.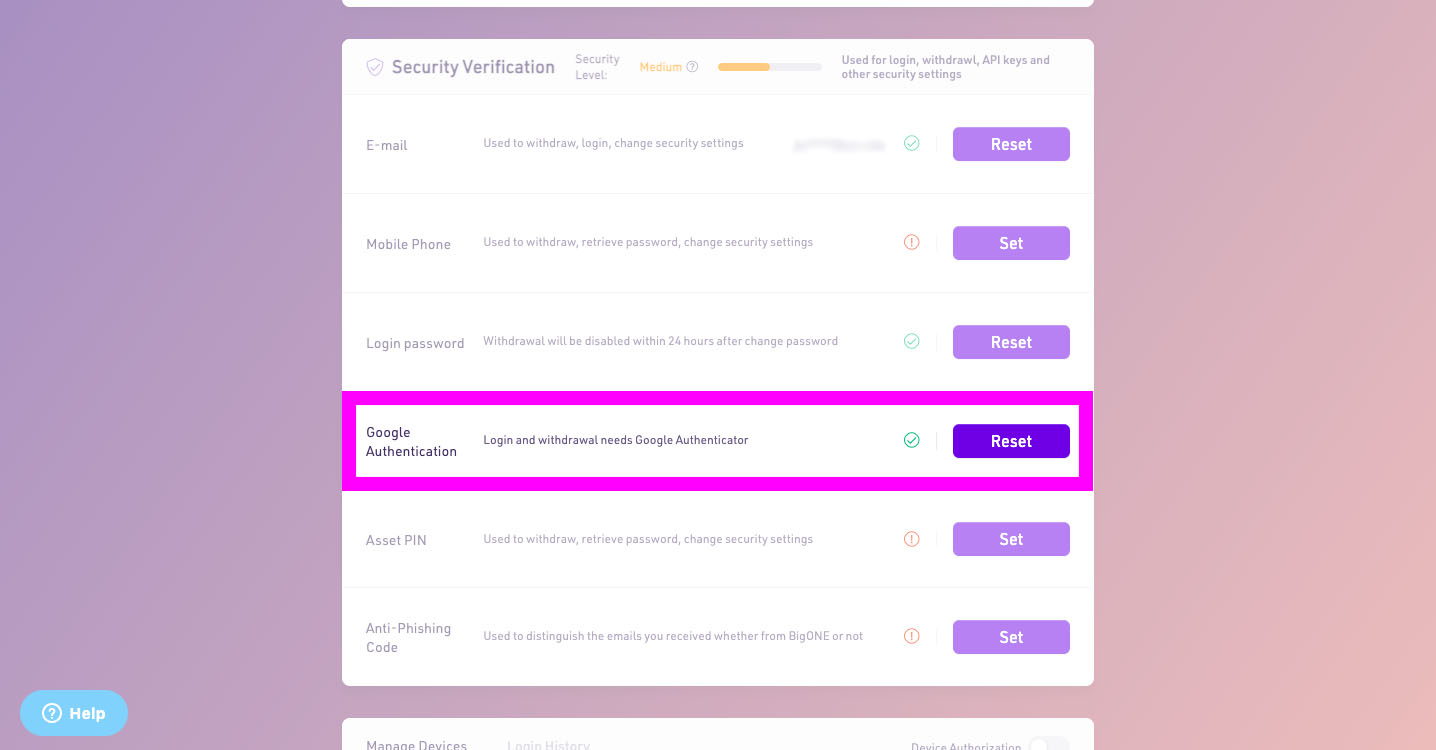 Security Reminder:
For your account security, please check the access address, turn on the security authentication, do not disclose the SMS and Google verification code to anyone, including BigONE staff.
Confirm that the URL you visit is https://www.bigonechina.com to prevent phishing;

Freeze your account immediately and contact BigONE customer service as soon as you find any abnormal login or operation on your account;

Do not install any browser plug-in that claims to be related to BigONE;

Do not disclose passwords or SMS, email, Google verification codes to anyone, including BigONE staff;

Do not answer or call any phone number claiming to be BigONE customer service, beware of scams;

Do not transfer money to anyone claiming to be a BigONE staff member.