1. Log in to the BigONE APP, click on the cryptocurrency on the page to enter the cryptocurrency transaction page;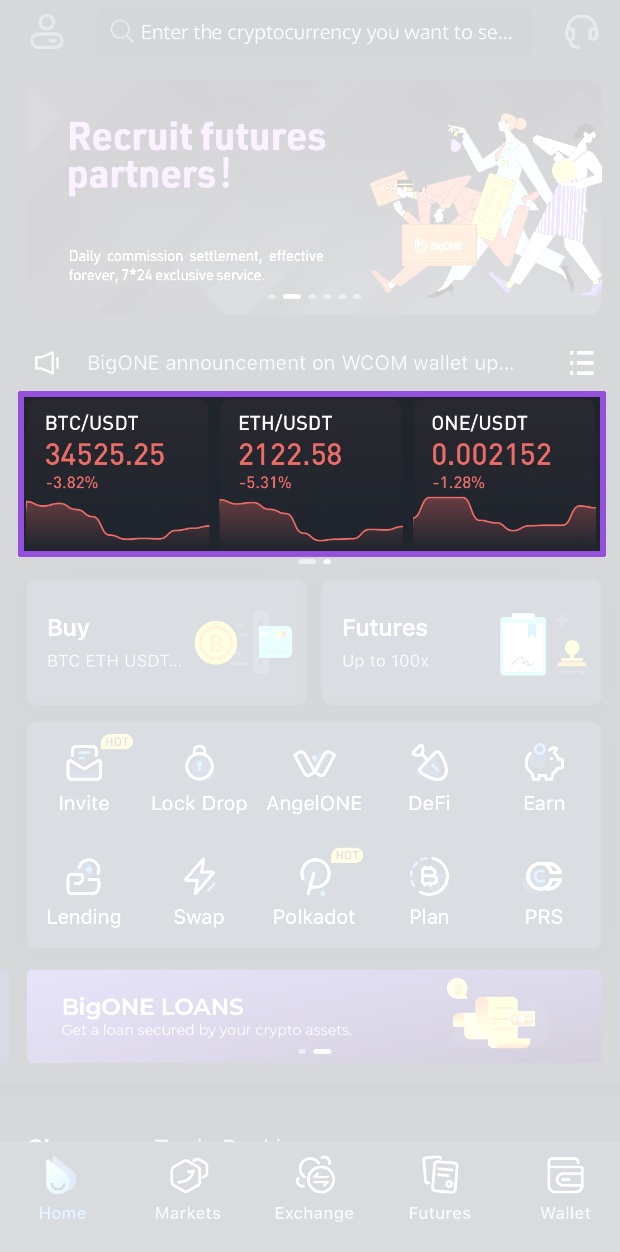 2. Click on the logo next to the BTC/USDT trading pair at the top of the page to directly select or search for the cryptocurrency pair you want to trade;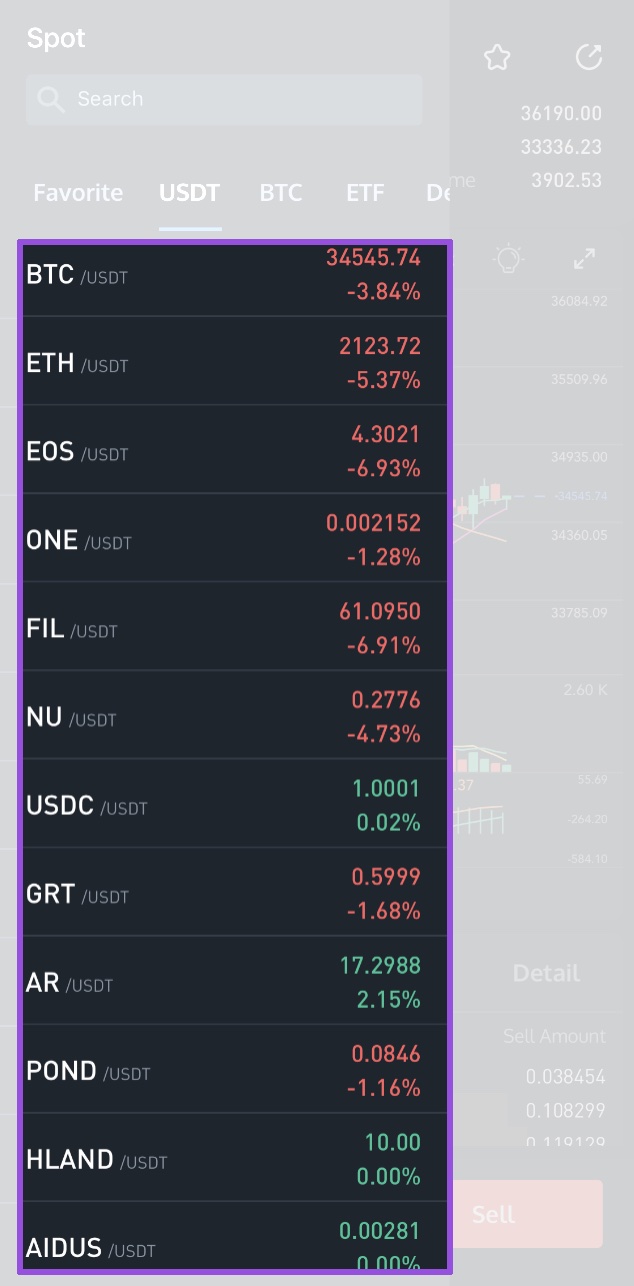 3. Description of transaction page: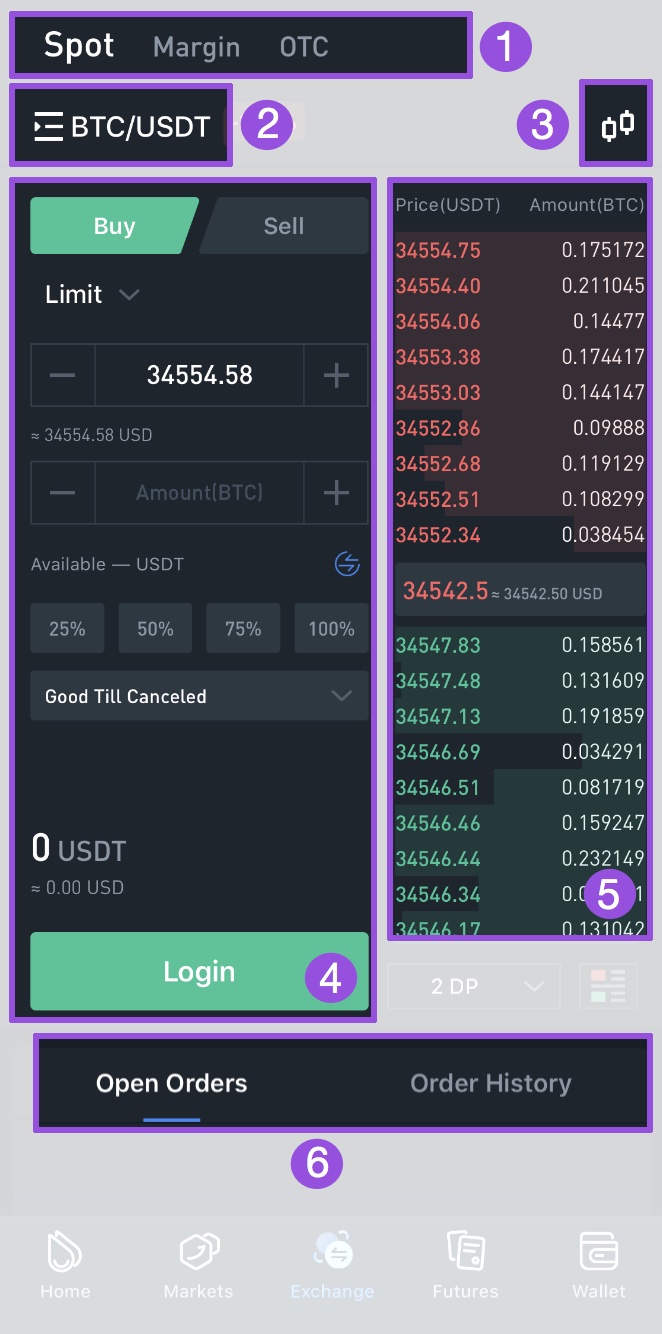 (1) Switch the spot/leverage/fiat currency trading area
(2) Trade switching
(3) Real-time K-line chart
(4) Buy/sell order area
(5) Sell orders and sell orders entrusted account books
(6) Current order and historical order
3. In the order area on the far left, refer to the price in the buying and selling area, enter the BTC buying price and quantity, and click Buy to complete the purchase. (Same for selling BTC)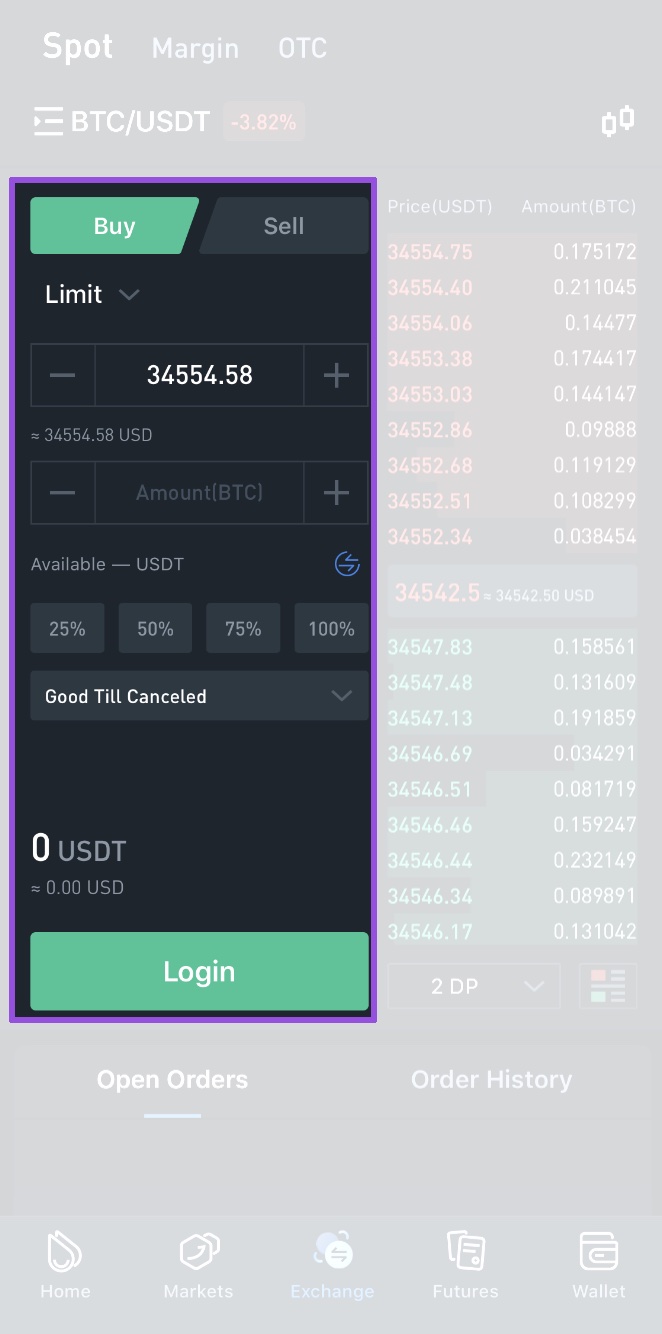 「Reminder」
The price in the order area defaults to the latest transaction price of the limit price;

If you want to trade BTC as quickly as possible, you can choose「market price」;

If you want to set a pending order at a certain price to wait for the transaction, you can choose「Limit Price」;

The「percentage bar」below the quantity refers to the percentage of your existing USDT total crypto assets to buy BTC.