1. Enter BigONE official website ( https://www.bigone.com ), click「Sign Up」at the top right-hand corner.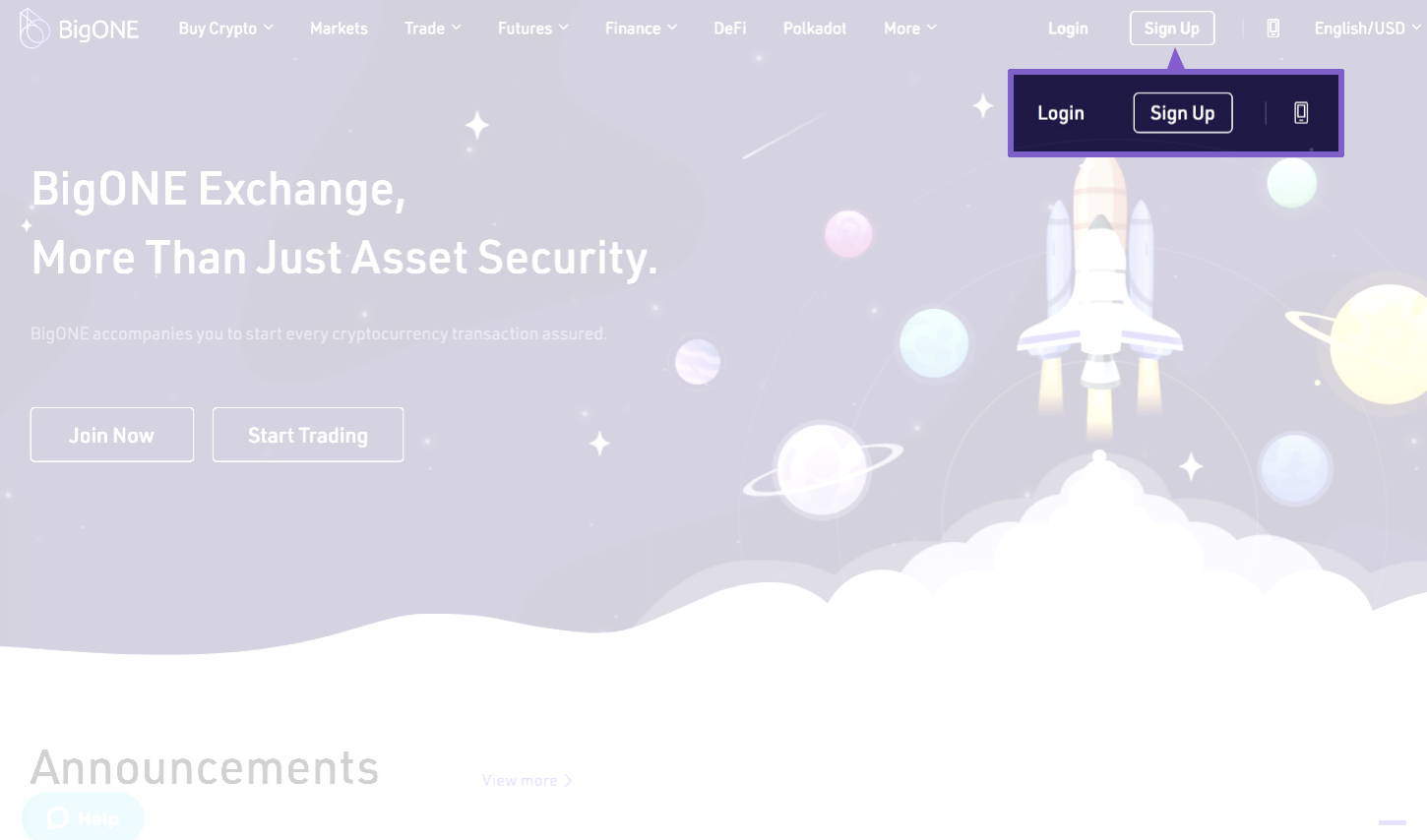 2. On the Sign Up page, select E-mail or Mobile Phone number to register.
「Security Reminder」
After clicking send, we'll send a confirmation email to the address or verification code to the mobile phone you've specified. Please check your inbox to confirm your registration within 15 minutes.
Your password must contain at least 8-20, including any two combinations of numbers, letters, or symbols.
3. After carefully reading the "User Agreement" and "Privacy Statement" click「Sign Up」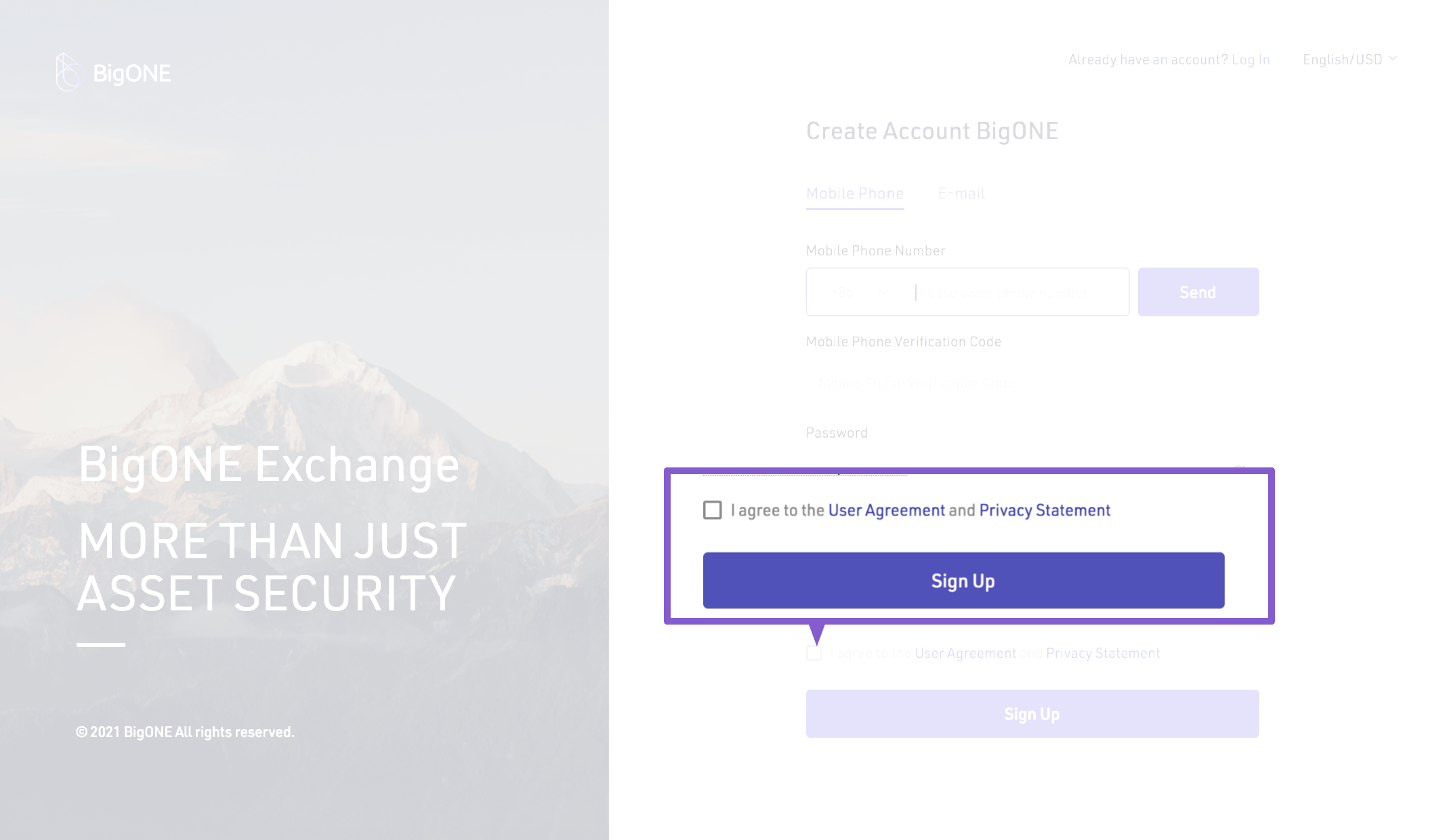 4. If you have an invitation code, click「Invitation code」to enter. (Optional)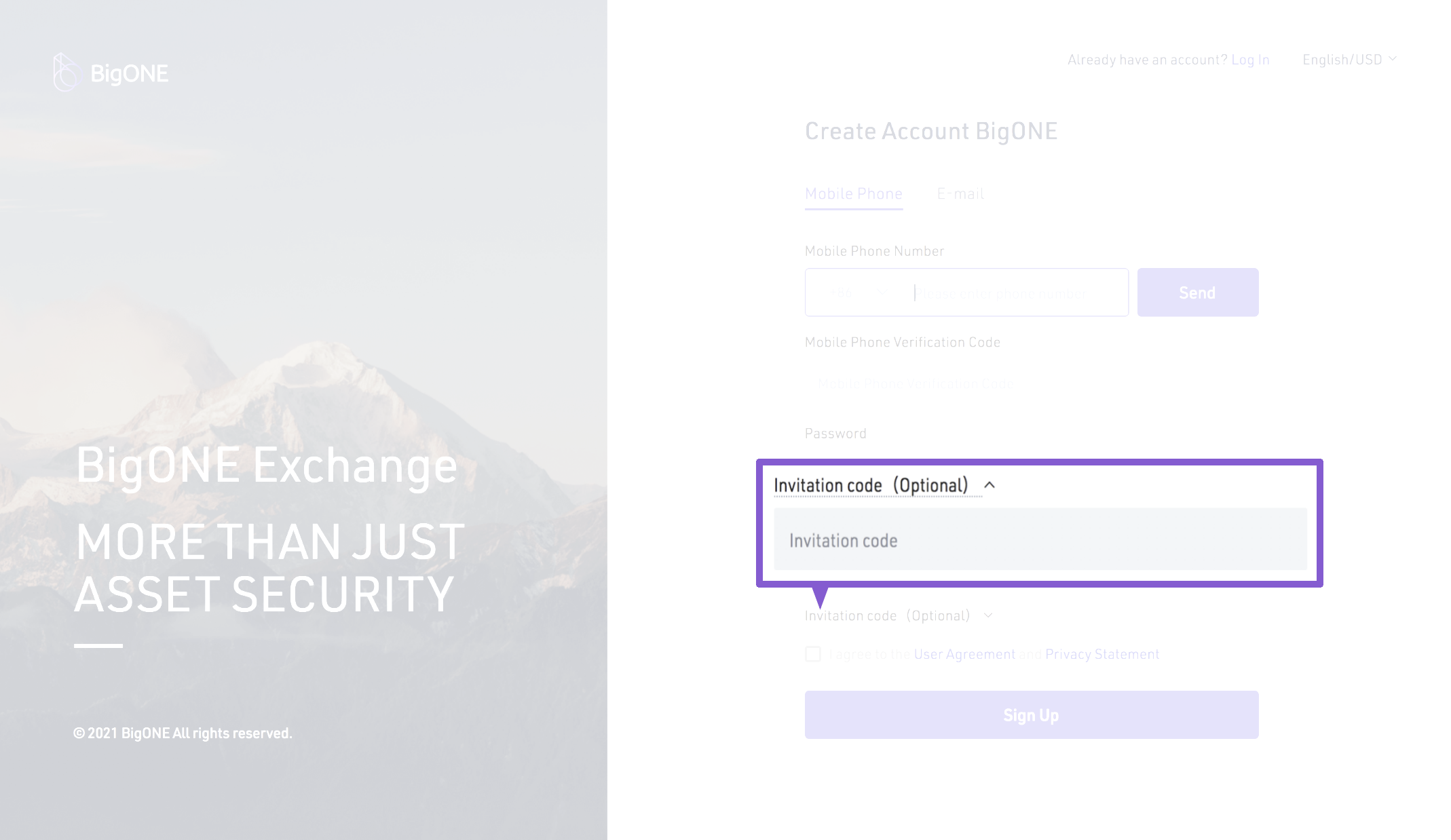 「Reminder」
Before entering the invitation code, confirm with the referral. After the registration, the referral relationship cannot be changed.
5. After successful registration, you will be redirected to the following page, and your crypto trading journey in BigONE will officially start.
「Security Reminder」
For your own account security, we highly recommend you to enable two-factor authentication (2FA) after your first login. Both Google 2FA and E-mail 2FA are available. Please refer to our 2FA guide.