Dear BigONE user,
Since the grid trading product was launched, users have deeply loved it. In order to improve the user experience, we have made a new upgrade to the existing grid products. The main new functions in this optimization include creating copy order, quantitative copy, add investment, adjustment price range and take profit/stop-loss price, and Grid ranking. The details of the new functions are as follows:
1. Create Copy Order
When creating a grid strategy, users can turn on the create copy order mode and select the revenue share ratio (range: 5%-30%), and the copy user can completely copy the grid strategy with a single user. Operation page: "BigONE quantitative strategy group → create → custom parameters".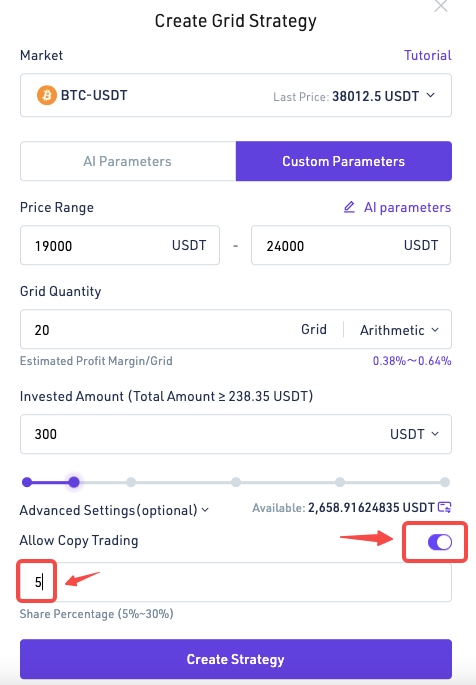 2. Quantitative Copy
Users can select the grid strategy they want to follow in the copy list and copy the order with one click. The strategy parameters are exactly the same. After the copy is successful, a certain percentage of the grid revenue will be distributed to the user with the order. Operation page: "BigONE Quantitative Strategy → Quantitative Copy".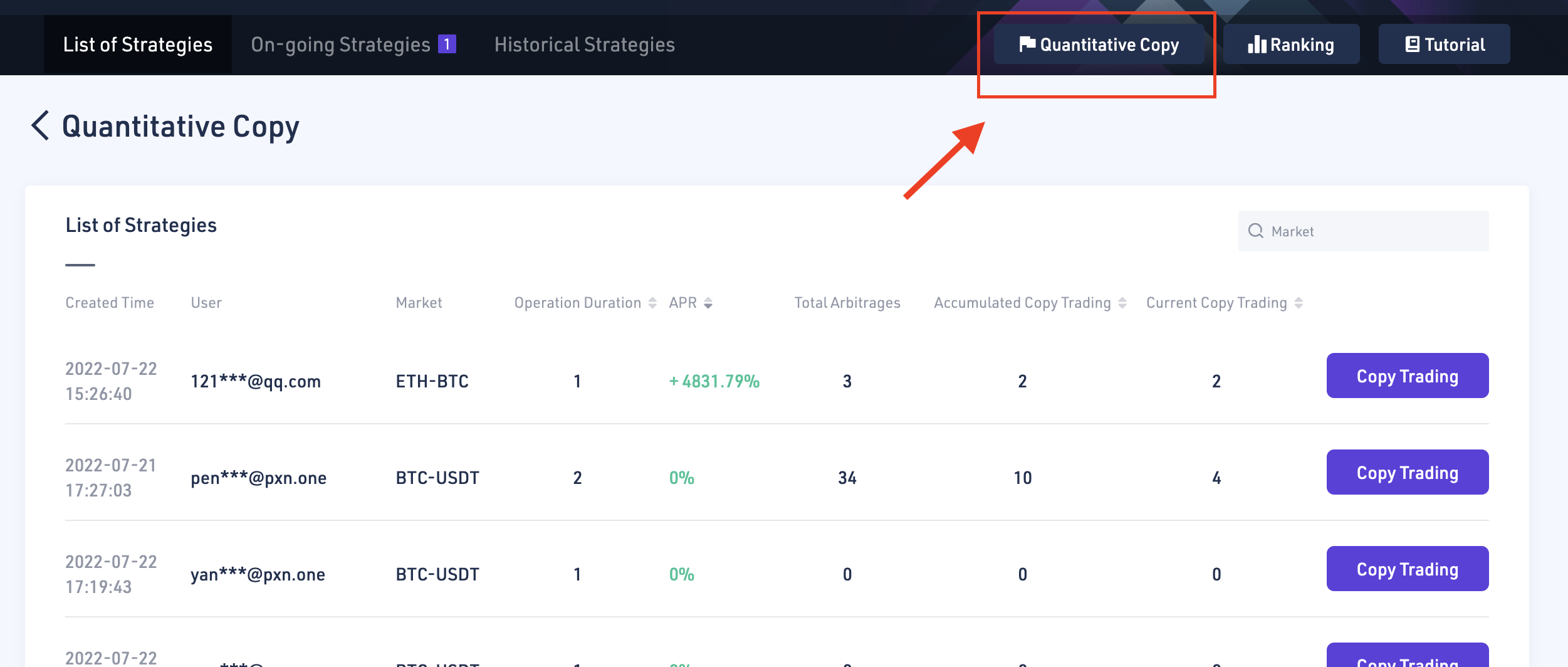 3. Add investment
When users want to increase their investment in grid operation funds, they do not need to re-create a new grid, and can directly add investment to the running grid. Operation page: "BigONE Quantitative Strategy → On-going Strategies → Details".
4. Adjustment Price Range and Take Profit/Stop-Loss Price
The price range of the running grid can be adjusted. When the market price deviates from the price range set by the user, we will also notify the user to adjust the price range in time through text messages, emails, push notifications, and in-site messages.
You can also modify the Take Profit/Stop Loss price of the running grid, on the operation page: "BigONE Quantitative Strategy → On-going Strategies".

5. Ranking Display
A new grid ranking list is added, which is divided into "Today's Ranking" and "7-Day Ranking", and you can view the current running grid ranking. Check out the page: "BigONE Quantitative Strategy → Ranking".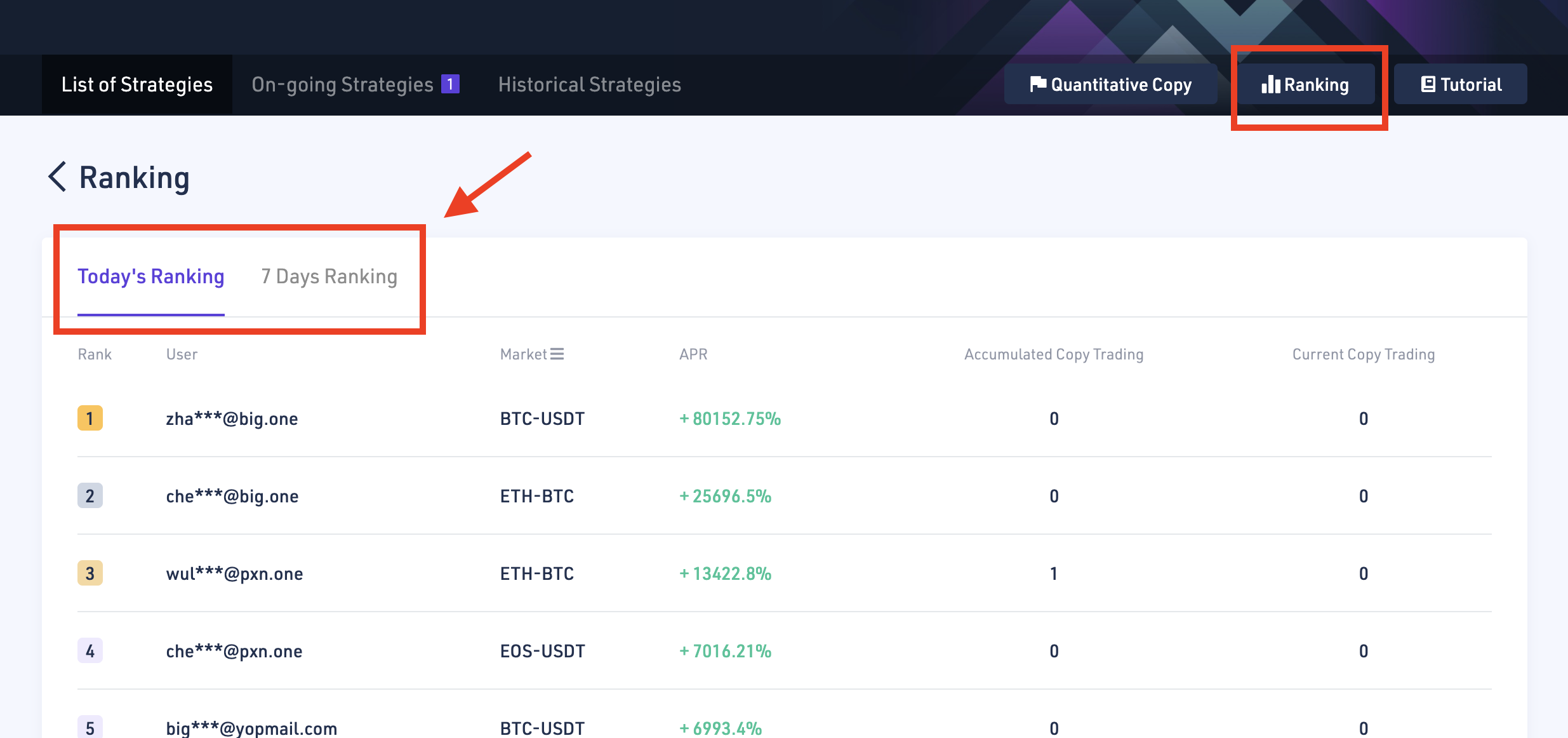 The above are the main functions of this grid trading product optimization. For detailed operations and instructions, please refer to:
BigONE Grid Trading Operation Tutorial - Web Users
BigONE Grid Trading Products FAQ
BigONE, more than just asset security.
Regards,
BigONE Team
25 July 2022