Dear BigONE users,
BigONE'S first round of Voting for Listing has completed today, which started on July 17, 2019.
According to the announcement, BigONE will select 3 users randomly from the users that vote for each project and give them the same amount of Contribution Points as the ONE they voted. Users have a chance to get up to 100k Contribution Points.
Now, we've selected all 30 users to get these super rewards. Among them, 5 users get 100k Contribution Points. All the details are as follows: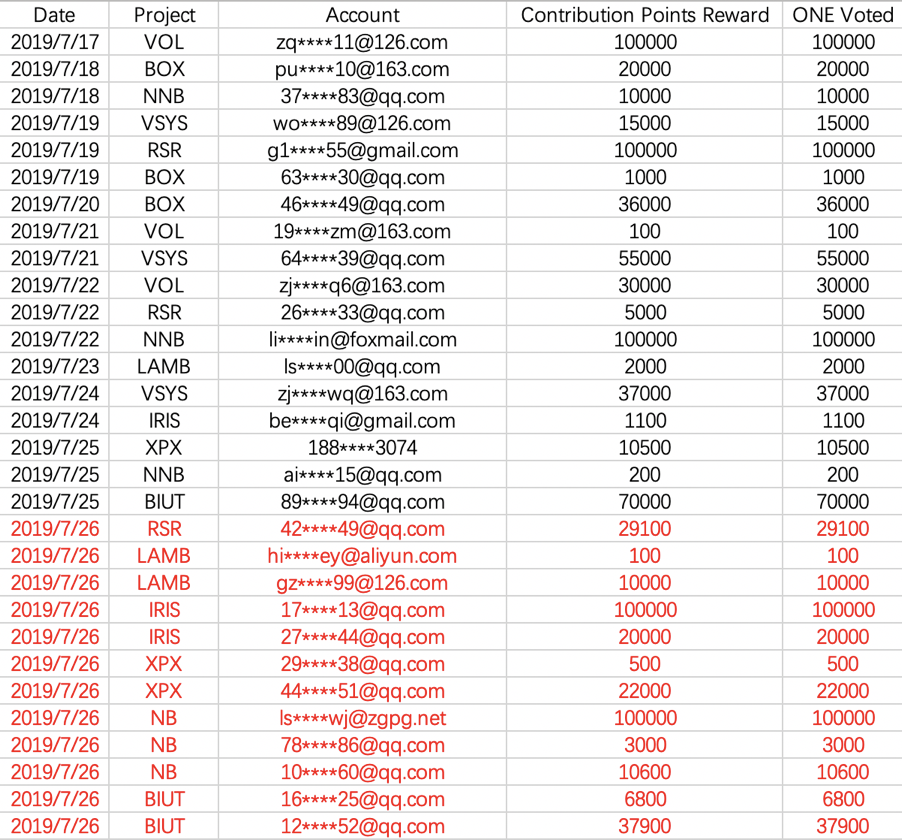 The total amount of Contribution Points given out is 932,900.
The second round of Voting for Listing will start at 4:00:00 (UTC) on July 29, 2019. We will select 3 users to get super rewards at that time. We will be glad to see you vote for the projects.
Reminder: We will distribute the Contribution Points of super rewards within 7 days once the activity ends.
BigONE holds the ultimate explanation right of this activity.
Thanks for your continuous support and love.
BigONE Team
July 26, 2019