Dear BigONE users,
According to the announcement, BigONE will select 3 users randomly from the users that vote for each project and give them the same amount of Contribution Points as the ONE they voted. Users have a chance to get up to 100k Contribution Points.
Now, we've selected 12 users to get these super rewards. Among them, 3 users get 100k Contribution Points. All the details are as follows: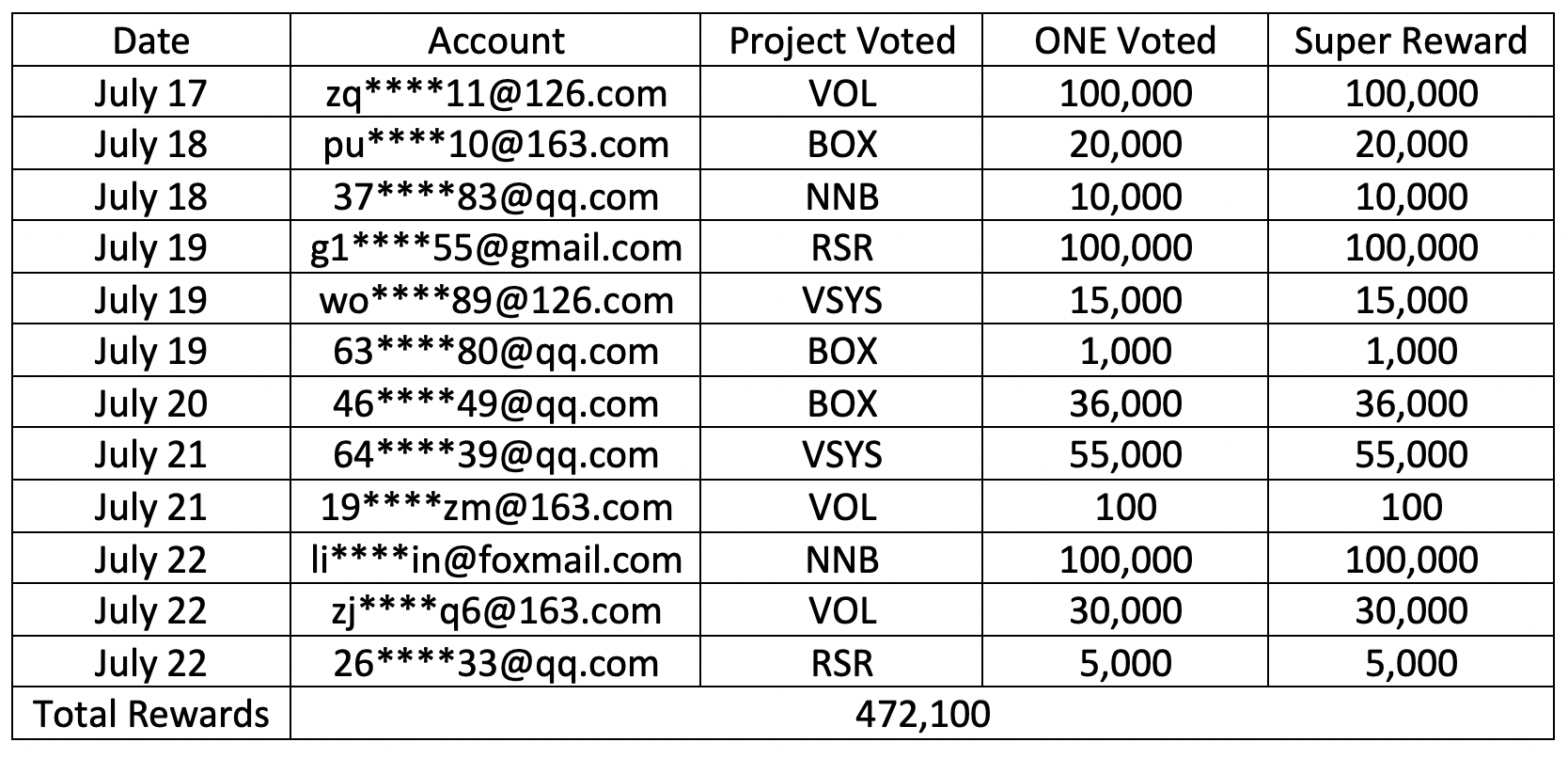 As to the specific rules, there will be 1 user getting a super reward on July 17, July 20, July 23 respectively. 2 users get super rewards on July 18, July 21, July 24 respectively. 3 users get super rewards on July 19, July 22, July 25 respectively. And there will be 12 users get super rewards on July 26. We will announce the winners at 10:00:00 (UTC) each day.
You can vote at https://b1.run/vote to get super rewards or other rewards.
BigONE holds the ultimate explanation right of this activity.
Thanks for your continuous support and love.
BigONE Team
July 23, 2019