What is withdrawal?
Withdrawal is also called cash withdrawal. Refers to the process of referring digital assets from the BigONE platform to other platforms or personal wallets.
How to withdraw cash?
Take the withdrawal of BTC from the fiat trading area to platform A as an example:
Step 1: Open the BigONE fiat trading area, click on "Account" in the upper right corner, and find "Fiat Account"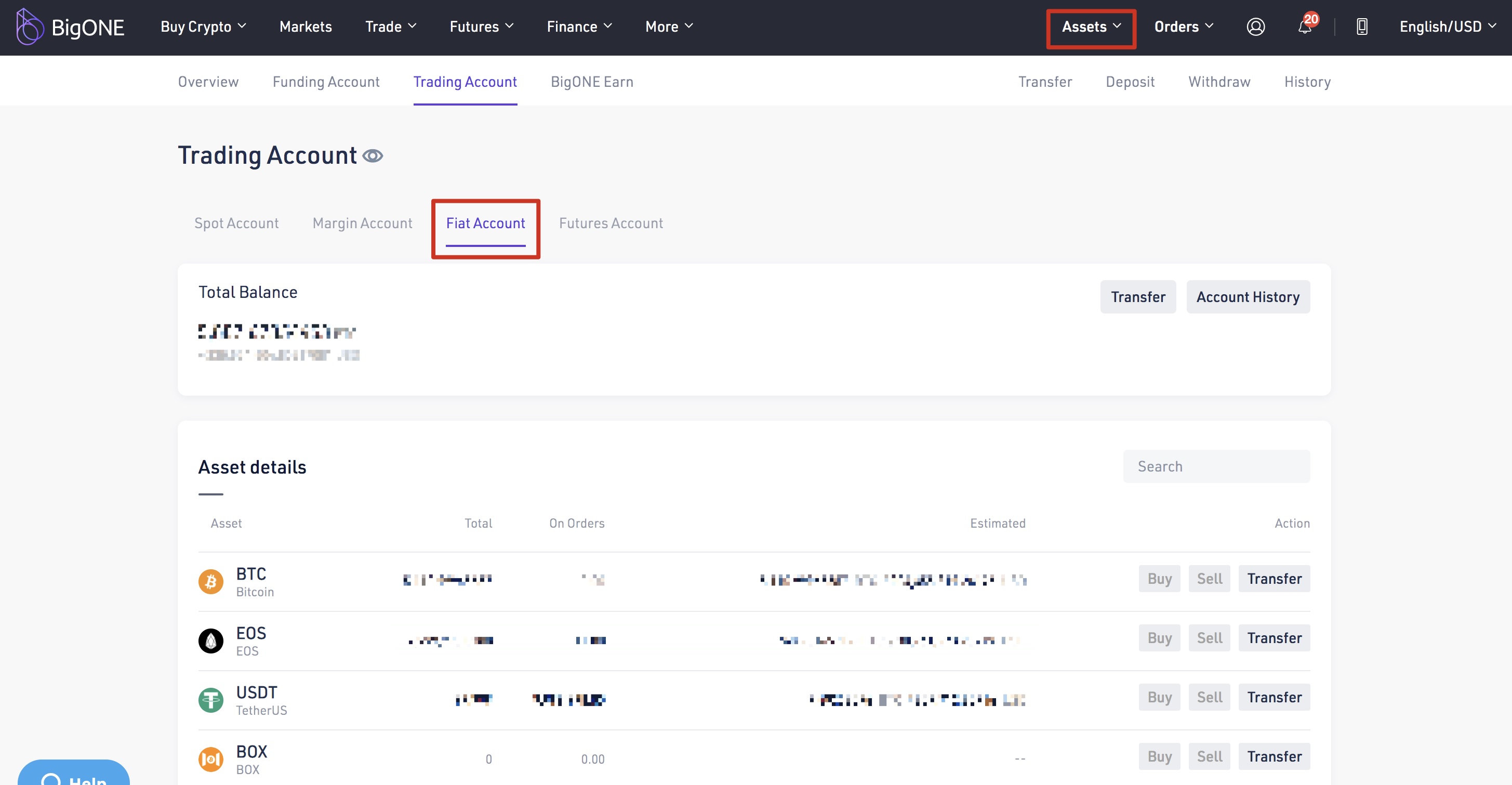 Step 2: Transfer the currency you want to withdraw, such as BTC, to the "Funding account"
Step 3: In "Funding Account", find the currency you transferred. In "Asset Details", click BTC; click the "Withdraw" tab on the left
Step 4: Enter the address to be withdrawn in the "Withdrawal Address", the "quantity" of the withdrawal, and make notes on this withdrawal, that is, customize the "label" of this withdrawal, and then click "Next"
Step 5: Confirm that the information filled in is correct, and enter a two-step verification code and asset PIN to apply for withdrawal.