What is a deposit?
Deposit, also known as token deposit. Refers to the process of bringing crypto assets to the BigONE platform from other trading platforms.
How to deposit?
Take the deposit of BTC from platform A to the fiat trading area as an example:
Step 1: Find the "Withdraw (Withdraw)" button on platform A;
Step 2: Go to BigONE official website, log in to the account, and click "Assets" and select " Funding Account"
Step 3: In "Asset Details", click on one of the assets, such as BTC; click on "Deposit" on the left: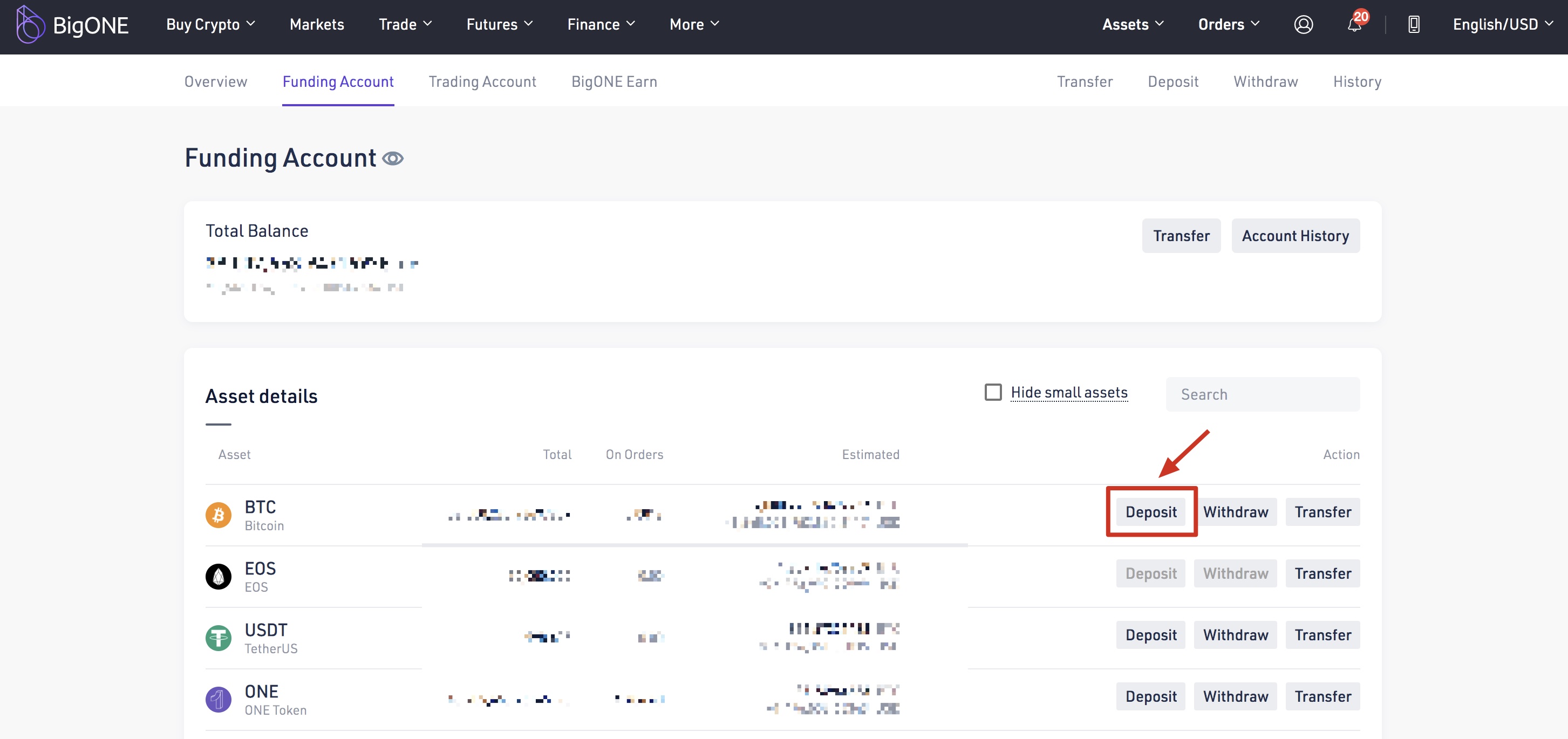 There is a QR code, you can scan this code directly; if you can't scan, you can use the "copy" icon beside to copy this address.
Note: Please test with a small amount before depositing a large amount.
Step 4: Click "Copy" and paste the copied address to the BTC withdrawal address of platform A;
And enter the withdrawal amount, after confirming that it is correct, click the "Submit" button.