The fund password is the password that you need to fill in when you sell advertisements or sell digital assets in the BigONE legal currency trading area.
Please save it carefully. If you accidentally forget the fund password, fill in the work order as required.
1. Set the initial asset password:
Click "Account Security"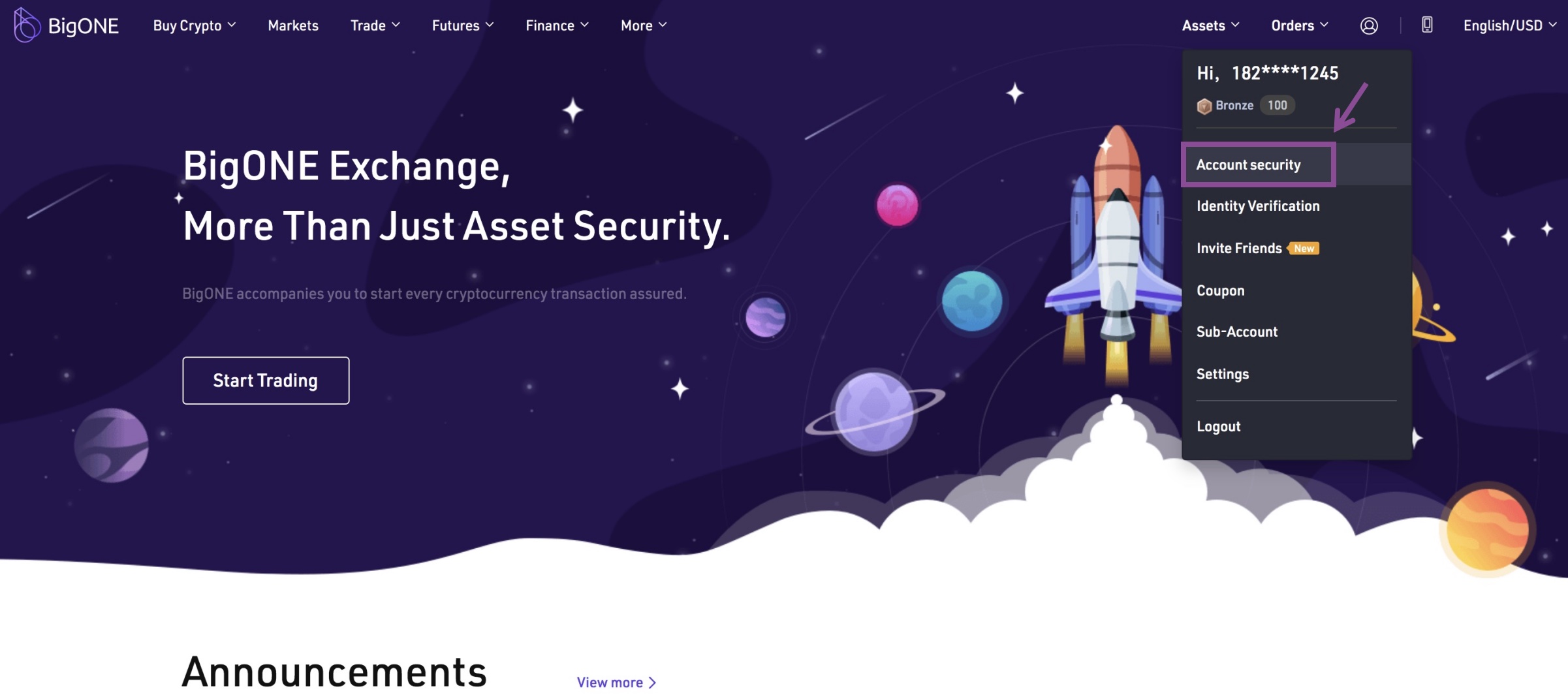 In the security verification, find the "Asset PIN" column and set it.
2. To reset the asset PIN code:
Click "Reset"
Fill in the "Old Asset PIN" and "New Asset PIN" and confirm, and fill in the "Mobile Phone Verification Code" for verification:
3. If you accidentally forget the asset password, you need to click "Forget PIN code?" to submit a PIN reset request.
Note: The reset operation can only be performed after passing the KYC authentication of the asset PIN.
After the request is successfully submitted, the customer service staff will verify the identity information you submitted to confirm that the applicant is the true owner of the account.