1.Open Telegram,Type userinfobot in the search bar.
2.Then choose the contact as the picture shows.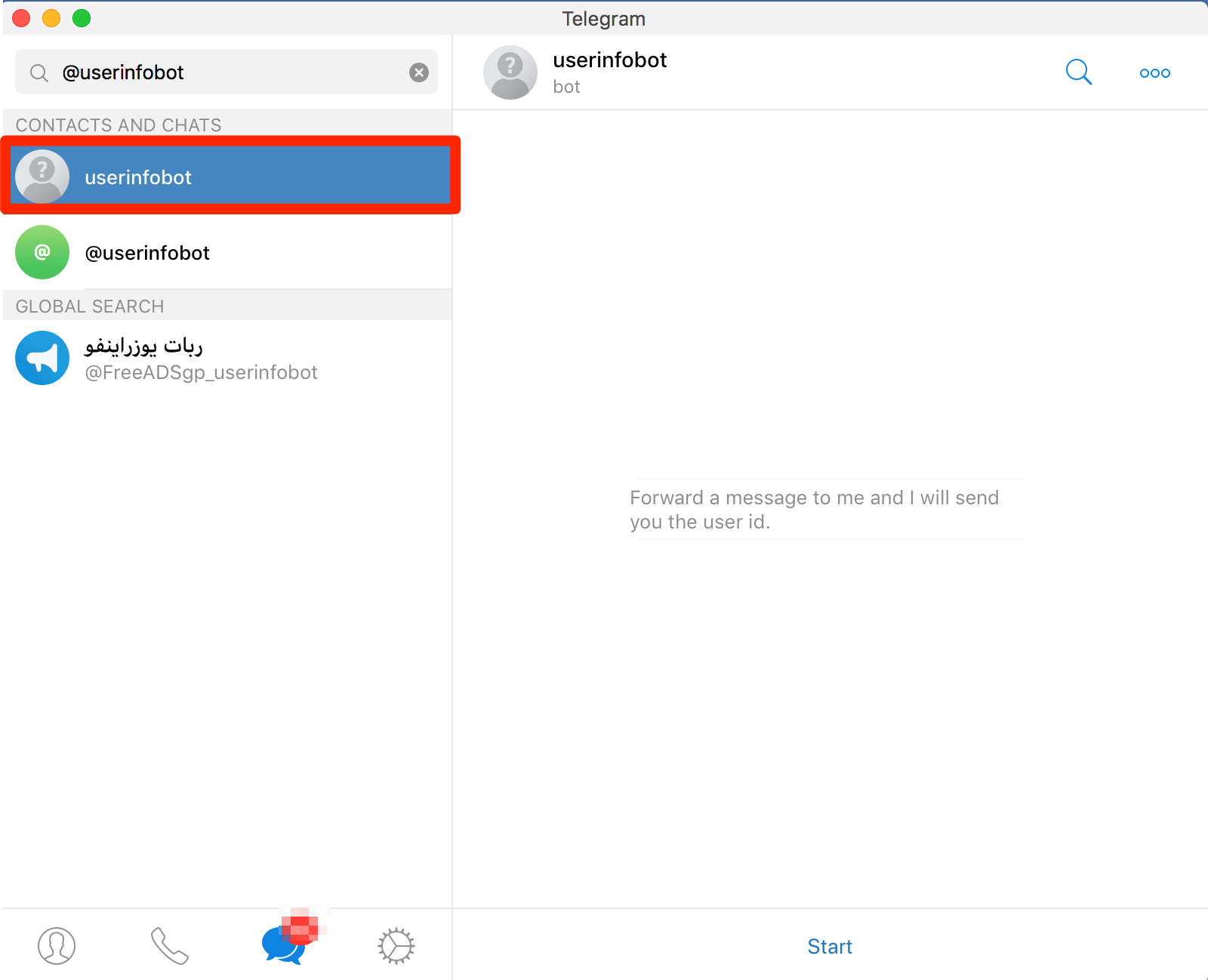 3.Click Start
4.You will see your UserID as the userinfobot sent to you. (The Number ID)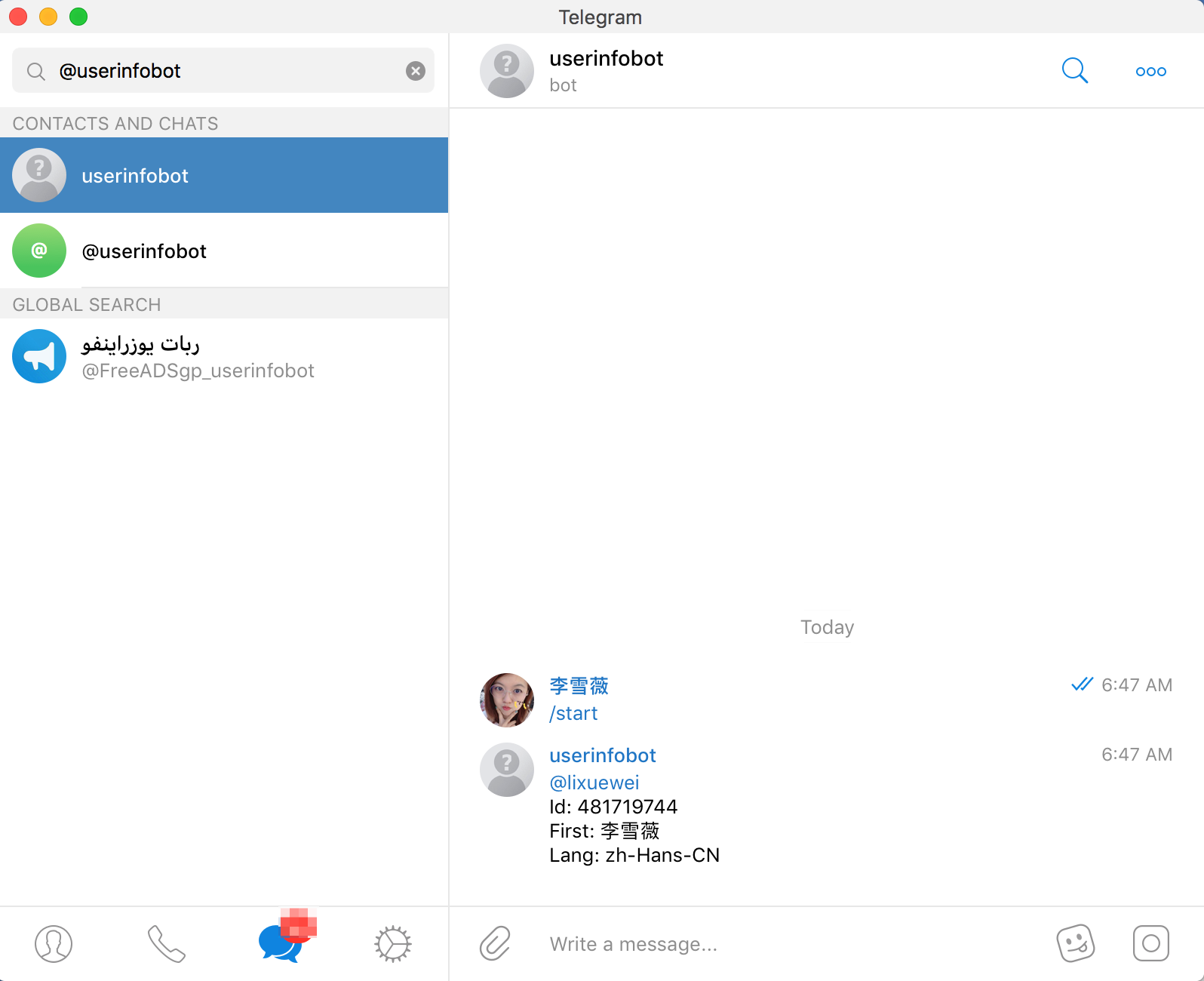 Notice:When you submit this telegram ID in BigONE, please shut down the pop-up window interception function of your browser, so that you can join our official chat group smoothly.