Dear users,
In order to further realize community autonomy and improve community service, BigONE will open the Slack Core user group for users whose assets are equivalent to USDT 150,000 or more. Any eligible users can click "Core User VIP Chat Group" and bind your account to the slack group on the asset page.
The specific steps are as follows:
1. Login on the asset page
The users whose assets are equivalent to or more than 150,000 USDT can see the entrance in the picture below.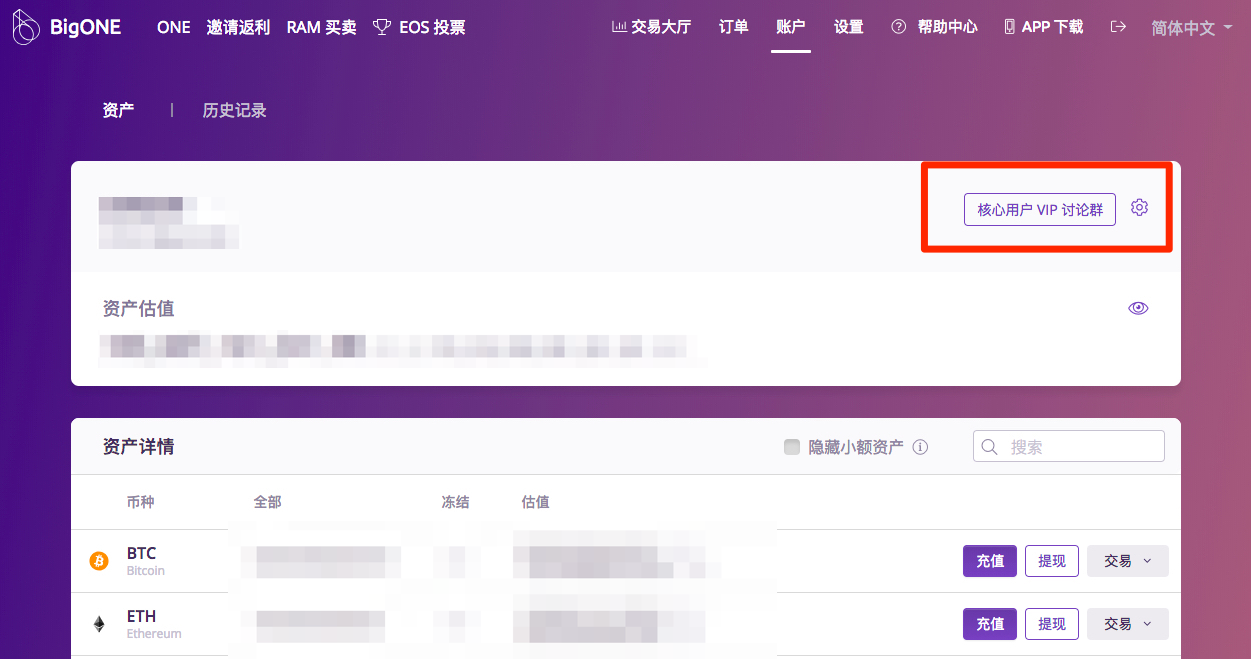 2. Jump to Slack page and login
Click the button in the above picture, you can see the Slack login page and please click
"Sign in with BigONE".
3. Login BigONE account
When you login Slack for the first time, the website will jump to BigONE page for login verification. the page is consistent with the current BigONE page. After you login successfully, the page will automatically jump back to Slack. After the first logins successful,
in the next time, you do not need to repeat this login process, you click the button of the asset page will automatically login to Slack.
BigONE will continue to launch more user groups and community autonomy plans, please pay attention to us.
Thank you for your continuous support and understanding for BigONE.
BigONE Team
Aug 5, 2018