Step 1: Login BigONE. Click "Accounts", then click "Assets".
Step 2: Click on one of your assets in "Assets", for example, BTC, then click "Deposit".
Scan your BTC deposit address QR code. If you couldn't scan, click the "copy icon" to copy the address.
NOTE: We recommend sending a small amount first to ensure the deposit address is correct.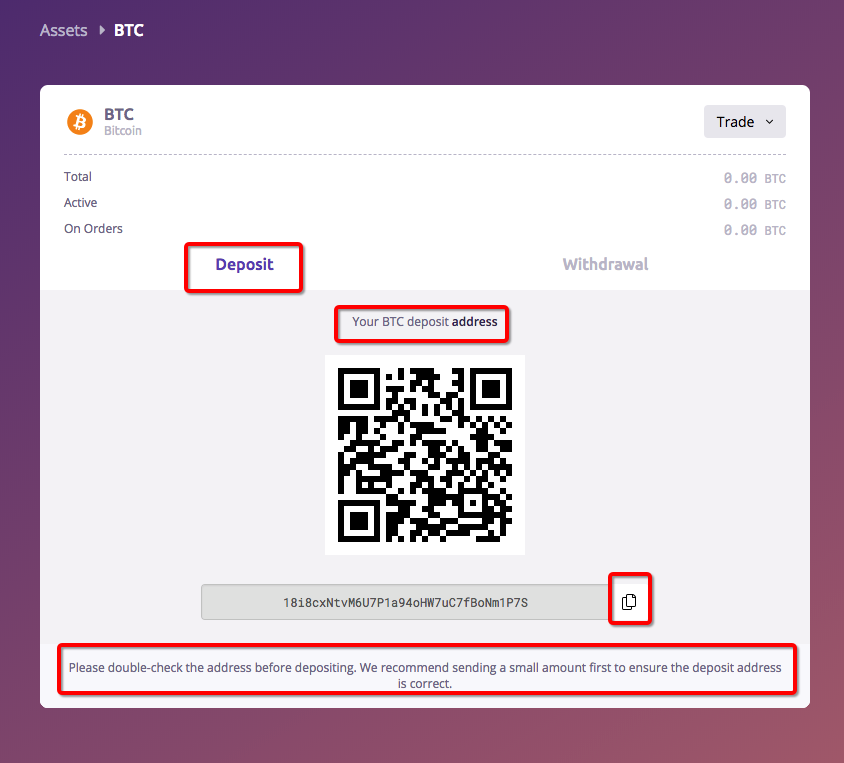 Please beware that:
The deposit page displays your latest deposit address, we recommend our users to deposit a small amount to make sure the address is correct.
Please do not deposit any "non-BTC assets" to this address, or the assets will be lost.
BigONE's accounts depositing to this address are free of fees.
Please make sure your PC and web browsers are secured to prevent information leak or manipulation.
Your deposit address will not change frequently and are available for repeated deposits. If there are any changes to your deposit address, we will inform you via the website and email ASAP.