Step 1: After signing in, go to "Settings" and find the "Identity Verification" section. Please click "Submit" to verify your identity to active the withdraw function.
Step 2: Get your Passport/Driver License/National ID ready.
Step 3: Enter the name that appears on your passport. (We use Passport as example here)
Step 4: Choose Nationality.
Step 5: Choose your ID type (Passport).
Step 6: Enter your passport number.
Step 7: Upload the image of your passport's front cover.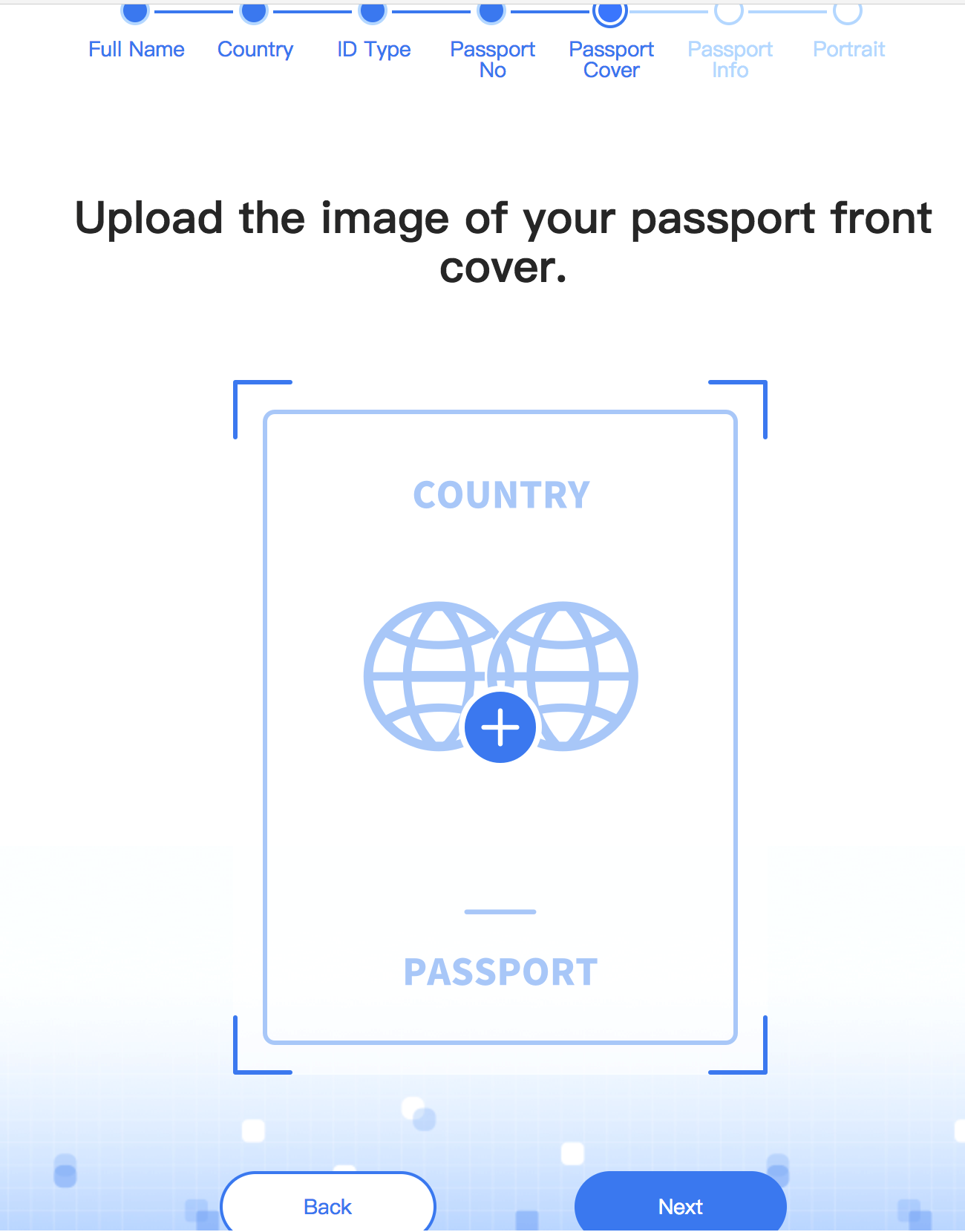 Step 8: Upload the image of your passport rear cover.
Step 9: Upload a picture of you holding a note with "BigONE" written on it along with the date in which your verification occurs.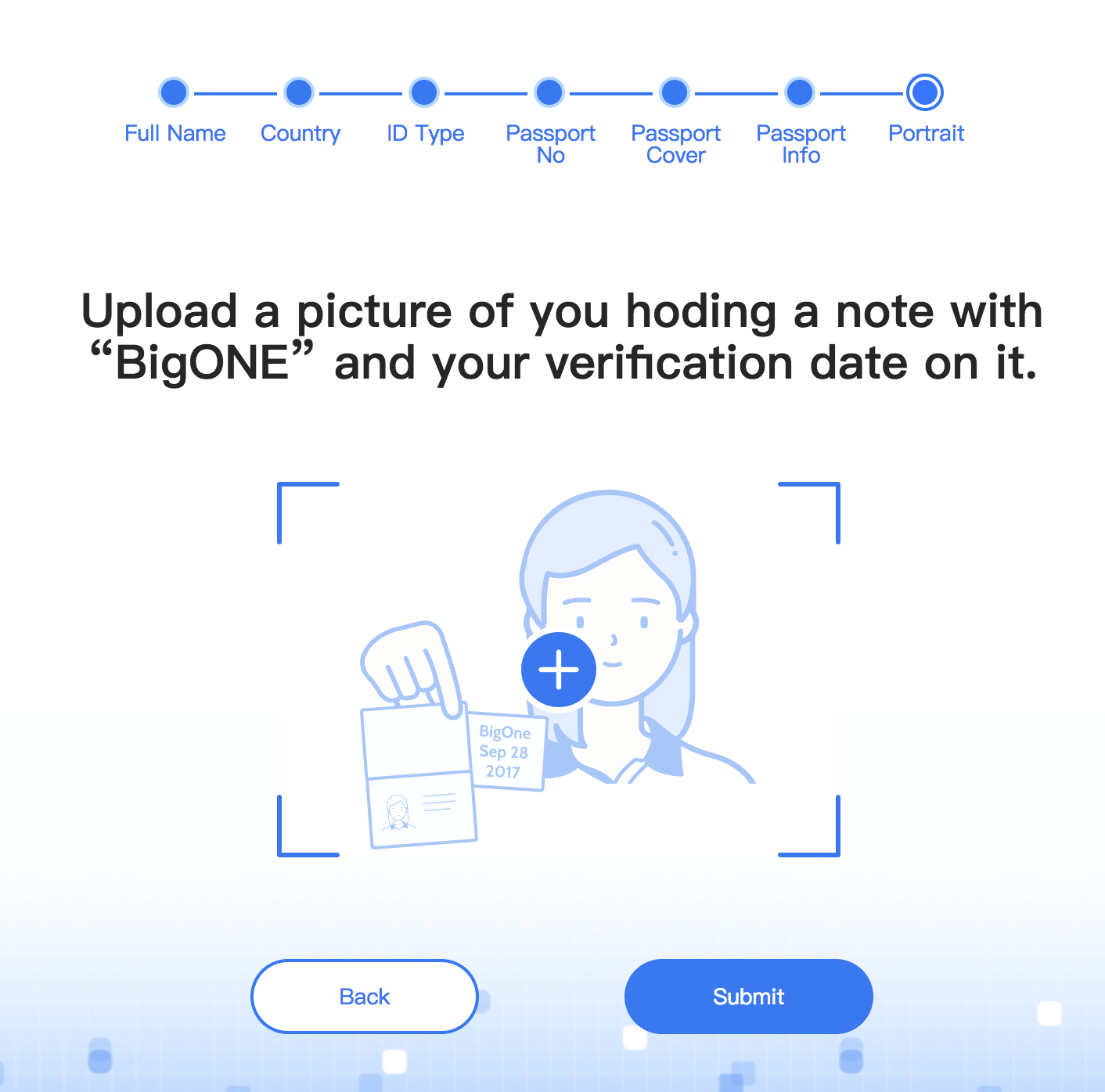 Step 10: Waiting for approval. You will receive an email after the verification process is finished.