The Asset PIN is an optional six digit number chosen by yourself which will be required each time you wish to make a withdrawal. We use an Asset PIN to further ensure the safety of the users' assets.
For security reasons, it is not possible to reset it all by yourself. Please make sure you will not forget it and don't tell your PIN to any other person. Your Asset PIN is a number chosen by yourself, and IS NOT the same as your 2-factor authentication code. 
You can set/reset/change your Asset PIN as the following procedures:
1. Set an initial ASSET PIN:
2.Change your ASSET PIN by yourself if you have the current PIN.
3.Once you forgot your Asset PIN, you have to go through a PIN-RESET KYC procedure to reset it.
Click the link and submit your identity information. Our customer service will check your information to ensure the person who is submitting the request is the account's real owner.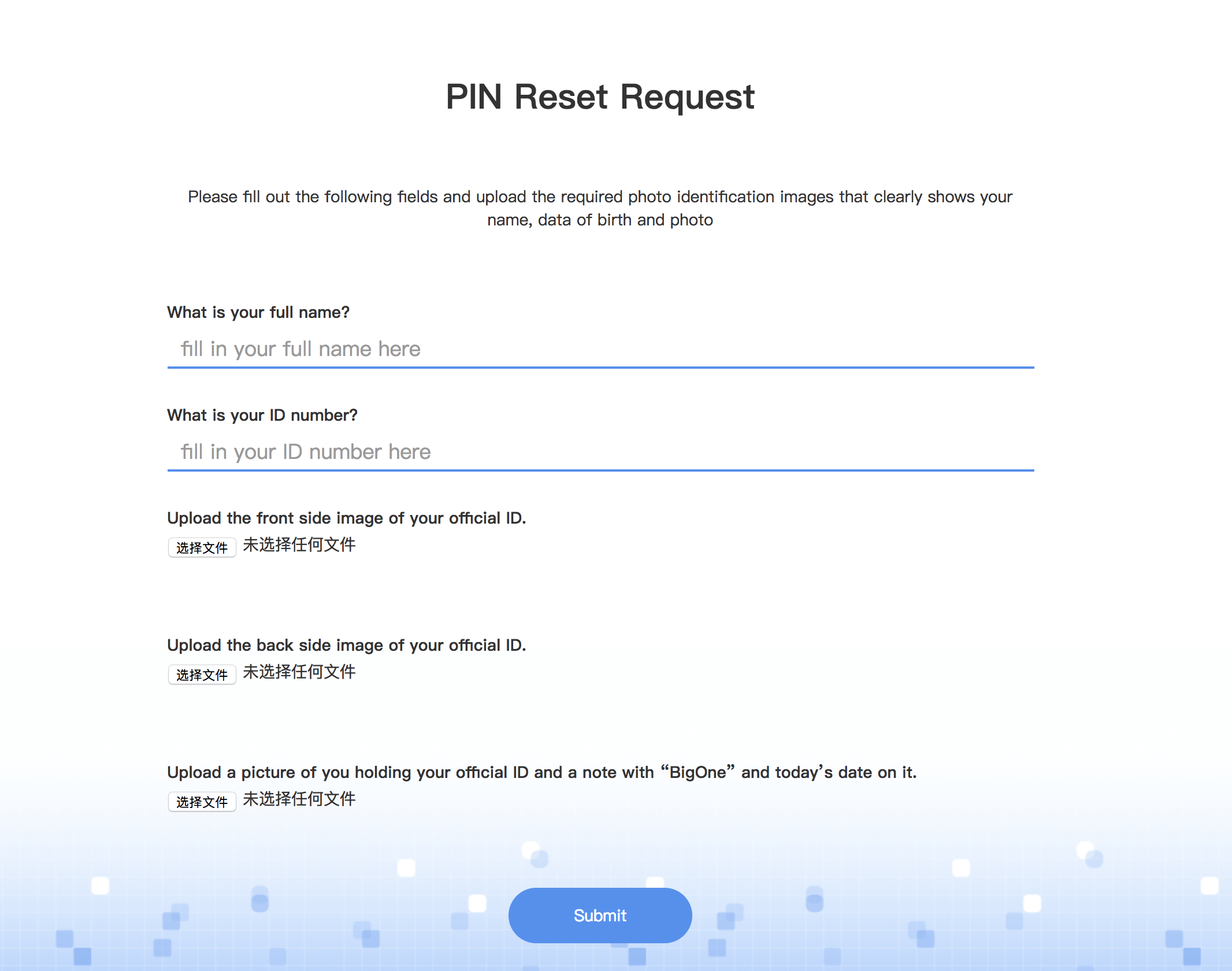 Once you are approved, an email with subject "Instructions for resetting your Asset PIN" will be sent to your email.Click the link in the email to reset the ASSET PIN. At this point, everything is done.